Hong Kong for history lovers
The Qing Dynasty ceded Hong Kong Island to the British Empire in 1841.
Britain gradually also acquired Kowloon, and finally, in 1898, the New Territories under a 99-year lease. Fast forward to 1997, and the world watched as the Union Jack was lowered for the final time and Hong Kong was handed back to China. The political situation has been tumultuous ever since, and it's looking decidedly unlikely that communist rule, capitalist principles, and a degree of autonomy can co-exist here.
Start your day at 7.50am (7.45am on the first day of the month) at Golden Bauhinia Square for the pomp and ceremony of the Hong Kong flag raising ceremony. It takes place against the backdrop of Victoria Harbour.
The noon firing of the Noonday Gun on the harbourside of Causeway Bay is a tradition from the city's colonial past, and dates back to the 1860s. Access is via the basement car park of the World Trade Centre, so allow time to find it.
One of Hong Kong's finest remaining examples of Victorian colonial architecture is the Heritage 1881 hotel — the former Marine Police Headquarters, which sits on a hill overlooking the harbour. Enjoy a cocktail on the balcony or a glass of bubbles in the champagne bar and soak up the ambience.
For a broader take on Hong Kong's rich heritage, pay a visit to the excellent Hong Kong Museum of History.
Top cultural activities in Hong Kong
Health, happiness and wellbeing are central themes in Chinese culture, and reverence for all three is evident in every aspect of daily Hong Kong life.
One of the city's top cultural institutions is the Man Mo temple on Hollywood Road. Enter under a canopy of spiralling incense that's been burning for more than 150 years. This is one of many traditional temples that stand firm against the encroachment of high-rise buildings and urban development.
The ancient art of Feng Shui promotes respect for the environment allowing dwellers to live in harmony. The buildings that create the vast Hong Kong skyline are positioned according to this tradition. Gaping holes in structures allow the dragons dwelling in the hills to carry the winds of positive energy unobstructed through the city. Walk Hong Kong offers an excellent four-hour Temple and Feng Shui tour.
Balance your holiday yin and yang with a Tai Chi class. It's the perfect way to energise the body for a day of serious sightseeing. Informal classes take place in various parks and gardens, or check out the courses on offer at the Tai Chi Institute.
Tea plays an integral role in Chinese culture and tradition, and tea drinking can be traced back over 2,000 years. Lockcha Tea House serves over a hundred choices of tea in elegant surroundings.
Linked to Hong Kong by the epic Hong Kong–Zhuhai–Macau Bridge, Macau was a Portuguese territory until 1999 and offers visitors a completely different cultural experience. Explore the region's historical sites and modern attractions on a full-day guided tour from Hong Kong.
Ways to relax in Hong Kong
For a 24/7 city, surprisingly there are plenty of ways to relax and rejuvenate in Hong Kong.
While tunnels and bridges make travelling between different parts of the city fast and efficient, it's much more fun to hop on a Star Ferry to cross the waters between Hong Kong Island and Kowloon. Ferry trips are inexpensive and frequent, and you'll get to relax and enjoy the spectacular harbour vistas.
There are many nearby islands that are easily accessible and worth visiting. Lantau Island — home to the bronze Big Buddha and Po Lin Monastery — will give you a culture boost, while the cosy al fresco restaurants on Cheung Chau Island offer mouth-watering seafood, caught fresh daily.
Hiking is a great way to explore Hong Kong, and there are trails to suit all levels of fitness. The Dragon's Back is a four-hour moderate hike in Shek O Park. Wear comfortable shoes and finish at the Shek O end to enjoy a cold drink on the beach.
The loop around Victoria Peak is an easy walk and provides spectacular views of the city. To get there, take the venerable Peak Tram to the top. Walk clockwise, starting an hour or so before sunset. You'll get to see the setting sun glistening on the harbour.
The Hong Kong skyline illuminates nightly with A Symphony of Lights. It's best enjoyed from Kowloon, along the water's edge. To style it up, the Intercontinental Hotel's towering glass lobby bar frames the light show beautifully, while Aqua Spirit Bar offers a panoramic view from 30 floors above Peking Road.
Great places to eat in Hong Kong
Many great places to eat in Hong Kong are hidden away, so follow the locals and your nose!
You'll find enthusiastic diners packing tiny eateries behind windows festooned with golden roast ducks and crunchy slabs of pork.
Din Tai Fung is known throughout Asia and their Hong Kong restaurants have earned a Michelin star. Their xiao long bao (Chinese soup dumplings) are exceptional. Dip your dumpling in tangy vinegar and ginger, then let it cool slightly. Place it on a spoon and pierce the skin with a chopstick to allow the soup inside to drizzle out. Then pop the lot into your mouth.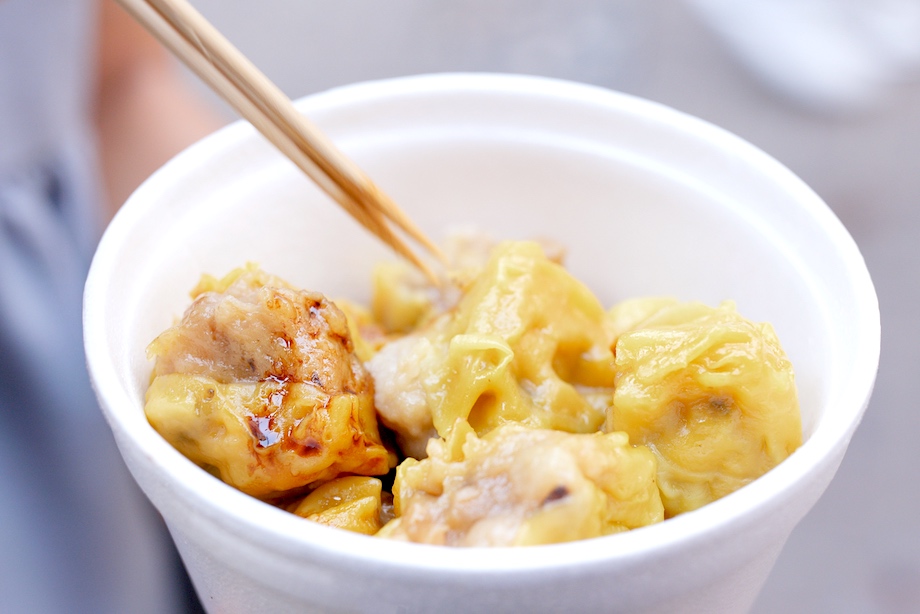 Temple Street Night Market offers street-style dining at its best. Indulge in spicy chilli crab, fried clams with chilli and black bean sauce or marinated goose intestines washed down with icy cold beer.
High tea at The Peninsula Hong Kong is an institution, while Felix (located at the top of the hotel) offers an inventive dinner menu and spectacular views. Their early sitting (6 to 8pm) is an elegant way to enjoy the city as it lights up before your eyes.
Wooloomooloo Steakhouses are famous for their steaks. In Wan Chai, their rooftop lounge is also the ideal place to sip cocktails as you watch the sunset. Stay for a great steak afterwards.
Where to shop in Hong Kong
The night market on Temple Street in Kowloon is one of the best in Asia.
Fill your bags with souvenirs, clothes and knick knacks. Avoid the hawkers offering 'genuine Rolexes' and other luxury merchandise. For the real deal, Fashion Walk in Causeway Bay will satisfy the most discerning of label hunters.
Grab the front seat on the top deck of a double-decker bus and head over to Stanley Market. The winding road over the top of Hong Kong Island, past the beaches at Repulse Bay, and down the other side rivals the rides at Hong Kong Disneyland!
Stop in at Dim Sum Square for delicious dumplings before climbing the steps to Hollywood Road in Sheung Wan to browse the antiques. Many authentic pieces can be found here, including exquisite porcelain tea cups (some over 100 years old), which make fabulous souvenirs.
Tailors are easy to find, generally well-priced, and offer the perfect fit. Why not get your favourite trousers or dress copied? You can BYO fabric or choose from your tailor's collection. Negotiate hard for the best price.
For more inspiration, visit www.discoverhongkong.com.
Browse our range of Hong Kong tours and experiences here.
Do you have any tips to add to our Hong Kong city guide? We would love to hear from you. Please leave a comment below.
Additional images: Bigstock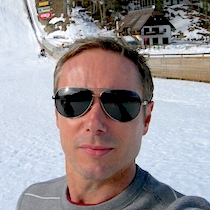 About the writer
As a travel blogger and photographer, Neil Brook travels the world looking to meet interesting people, taste great food, and find different angles from which to write about his adventures. He is privileged to have lived in Australia, the Philippines, Japan, Singapore, Thailand, Vietnam, and the United Kingdom. More a traveller than a tourist, Neil prefers to mix with the locals, learn their history and culture, and walk the backstreets to uncover hidden gems worthy of praise in words or quiet moments of private reflection.
keyboard_arrow_leftPrevious
Nextkeyboard_arrow_right