As you fly into LAX over the vast city of Los Angeles, the prospect of attempting to see it all can be daunting.
These days Los Angeles offers visitors so much to do beyond experiencing Hollywood and its obsession with stardom. With shimmering golden beaches, a fast developing and hugely exciting culinary scene, dynamic new cultural attractions, dizzying shopping opportunities and a downtown area that's on the rise as a destination in its own right, you'll have your work cut out for you!
Getting around this sprawling metropolis is an issue for most visitors. As the Interstate Highway System took shape, the once world's largest electrified rail system fell by the wayside and freeways became an integral part of the LA landscape — sometimes four levels high. LA has been playing catch up ever since and although the public transport network is expanding, it can be limiting if you want to explore off the beaten track.
Hiring a car is still the best way to explore (although there are plenty of tours and transfer packages that hit all the tourist hot spots). With two or more people on board, you can use carpool lanes. Download a map from Google Maps onto your phone and you'll have your own satnav without the necessity for Wi-Fi or expensive roaming. Just remember that navigation chews up your phone's battery charge, so invest in a good portable charger. Plan your journey and avoid peak hour traffic. Uber is alive and well here too.
Located close to the Mexican border and with a significant Latino influence (Spanish is spoken here as widely as it is in Mexico), Los Angeles reaps all the benefits of its sunny, southern coastal possie. Revel in the great outdoors during your stay, because as the song goes: 'it never rains in Southern California'. Well, almost never.
Enjoy this Los Angeles travel guide.
Los Angeles for history lovers
The development of LA as we know it today, began with a name change.
Settled by Mexican families in 1781 and named El Pueblo de Nuestra Señora la Reina de Los Angeles de Porciúncula (The Town of Our Lady the Queen of the Angels of Porciúncula) by the then Spanish governor of California, the town soon became known simply as Los Angeles. So began its transformation from a tiny, far-flung settlement to the second largest city in the United States of America.
The film industry took hold in the early 1900s. It attracted people and investment, which helped cushion LA against the losses other cities sustained during the Great Depression. The Hollywood Walk of Fame lacks the glitz and glamour you may be expecting — unless of course there's a star ceremony happening. More than 2,500 stars — dedicated to the who's who of Hollywood over the decades — grace Hollywood Boulevard and Vine Street. There's a cool rooftop bar and restaurant called Mama Shelter a block back on Selma Avenue. Do a quick photo stop on the Walk, then drop in to Mamas for brunch or afternoon cocktails.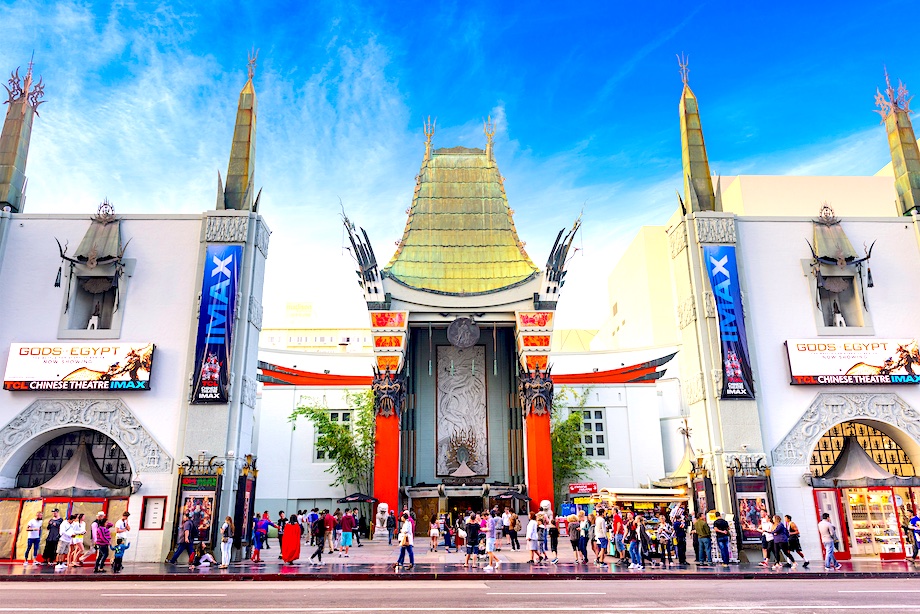 Nearby, the Hollywood Museum houses a century of Hollywood history in the heritage Max Factor building, while further down Hollywood Boulevard, iconic Grauman's Chinese Theatre has hosted film premieres and red carpet events for decades. Film history lovers will soon also be able to visit the Academy Museum of Motion Pictures. It's scheduled to open in Downtown in 2021.
Constant discoveries at the La Brea Tar Pits and Museum piece together a much earlier history. Mammoths reigned supreme here, before disappearing completely — only to be rediscovered millions of years later beneath Downtown. Book your tickets in advance online.
The Los Angeles Conservancy's popular walking tours offer an in-depth look at the city's history from the perspective of its changing architecture.
Top cultural experiences in Los Angeles
There's no shortage of attractions in Los Angeles that will interest culture vultures.
Vincent Van Gogh's Irises is housed at The Getty Center — where a permanent collection is complemented by changing exhibitions. The centre is surrounded by stunning gardens created by artist Robert Irwin. Entry is free (although parking is $15). If you're heading up to Malibu, grab a coupon to avoid paying for parking again and pop into The Getty Villa on the Pacific Coast Highway. Modelled on a first century Roman villa, it houses a fabulous collection of antiquities.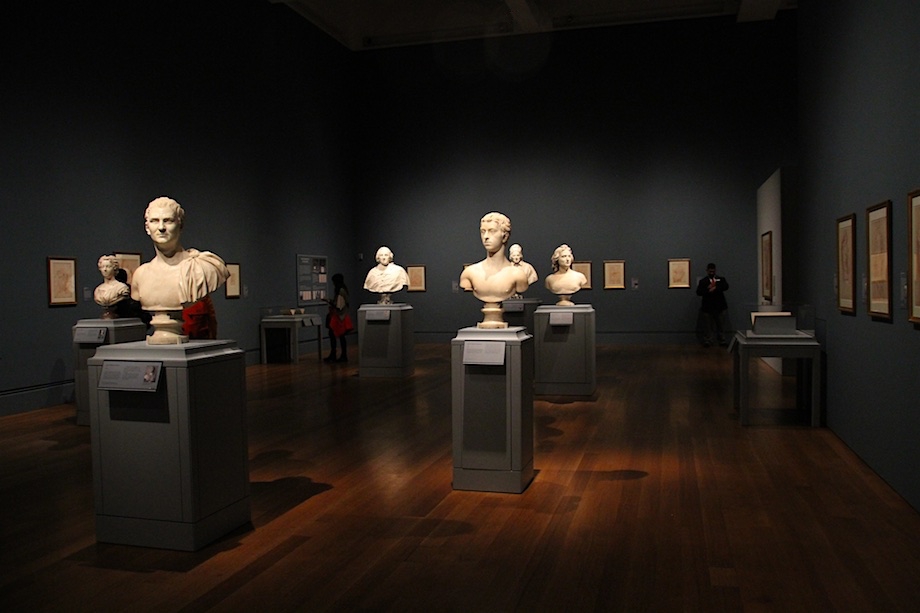 In Downtown, nestled between 1st and 3rd Streets, you'll discover a collection of museums and entertainment venues. The free advance tickets for The Broad contemporary art museum, which are released on the first of the month for the following month, go quickly. Check out their Twitter feed (@thebroadstandby) for updated waiting times in their standby line if you miss out. Refuel at the Grand Central Market, which offers fresh produce and prepared meals at a plethora of cafes and casual eateries.
LA is the spiritual home of the TV chat show. Secure a ticket before you leave home and you could be dancing with Ellen or laughing with James Corden. You'll need to register on their websites. Submit a photo for Ellen and tell James Corden why you love him! Lodge your ticket requests well in advance.
It's impossible not to get caught up in the atmosphere as passionate and vocal locals support their beloved baseball, basketball, American football or ice hockey teams, depending on the season. You'll spot more celebs in the crowd at an LA Lakers basketball game at the STAPLES Center than peering at high-walled compounds on a celebrity homes tour (but each to their own!).
Great places to eat in Los Angeles
LA's dining scene is seriously out of this world, and offers endless choice and innovation.
Head north on the Pacific Coast Highway to Geoffrey's Malibu. Tables hug the coast as the sea laps against the shore. Their brunch menu will have you agonising over the choices. You don't get more Californian than this. The crabcake Eggs Benedict is a fitting start to the day, while the three course set dinner is the perfect way to finish it. The food, service and setting are all impeccable.
Malibu Seafood serves seafood straight from the ocean to your table. Sit on the patio dipping your fish and chips into homemade tartare sauce or slurping down one of the best clam chowders in town.
Mélisse in Santa Monica is Michelin-starred dining at its best. Their prix fixe tasting menus are billed as contemporary American with French influences. If you're looking for the culinary 'wow' factor during your time in LA, you'll find it here. The food is almost too pretty to eat, and note the policy of 'jackets preferred (but not required)'.
For smart casual dining head to Coast at Shutters on the Beach — overlooking the Santa Monica Pier. Enjoy perfectly grilled swordfish and a glass of Sancerre. The terrace sits right on the beach, and is shaded by palm trees.
Koreatown (KTOWN) is smashing it with amazing restaurants and bars. Check out Here's Looking at You, which blends two of California's most popular cuisines — Japanese and Mexican. The menu is deliciously inventive and the bar serves up unique seasonal cocktails.
With locations all over the city, Il Fornaio has a happy hour from 4.30 to 6.30pm Monday to Friday and Sundays from 8 to 10pm that's worth a try. As they do at some places, the portion sizes here don't change so it's great value. Try the wafer thin beef carpaccio and lightly dusted calamari piled high with a delicious spicy marinara sauce — the tomatoes and spices blended to perfection.
Where to shop in Los Angeles
LA's Fashion District is located next door to Downtown.
Over 1,000 independently owned stores will have you filling your suitcase with bargains at ridiculously discounted prices. Check the website for events happening during your stay. Don't miss the sample sales when wholesalers open their doors to the general public on the last Friday of the month. 'Cash only' sales are the order of the day.
Vintage is chic in LA. Browse the boutiques along La Brea Avenue, hitting The Way We Wore and Jet Rag, before heading over to Lemon Frog to accessorise.
Most well-known chain stores offer sales throughout the year for one reason or another. You would be hard-pressed to have to pay full price for an item, unless of course you decide to hit up the luxury boutiques along famous Rodeo Drive in Beverly Hills. If so, retire to the rooftop lounge at SIXTY Beverley Hills on Wilshire Boulevard for a revitalising glass of bubbles mid-spree. Opening times vary according to the season.
Across the USA, outlet malls are the shopping destinations of choice for serious bargain hunters. In Los Angeles you'll find the brands you love at Citadel Outlets — and even they have sales! Return hotel transfer packages are available.
The Rose Bowl Stadium in Pasadena has been hosting games and concerts since 1902. On the second Sunday of each month, it's home to one of the best flea markets around.
Ways to relax in Los Angeles
Chill out with a day at one of LA's amazing beaches.
Hiring a bike is the best way to explore the beachfront from Santa Monica to Marina Del Rey and beyond, and paved bike paths make the journey easy. Jay's Rentals at Venice Beach will get you sorted for the day for $20. If the surf's up, they'll also kit you out with a surfboard and wetsuit. Venice to Santa Monica is a twenty-minute ride. Guided bike tours are fun and informative.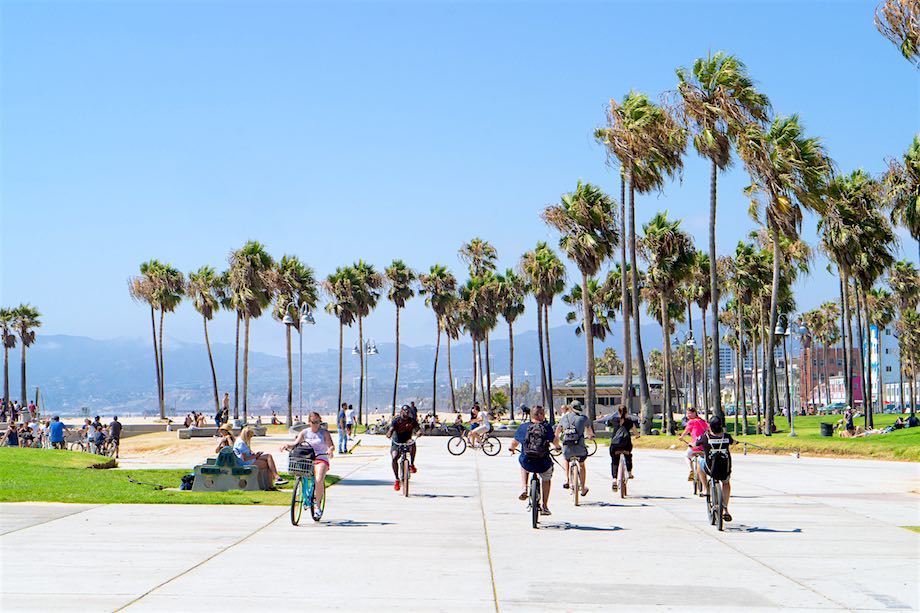 High above the palm trees, the High Rooftop Lounge at the Erwin Hotel on Venice Beach beats the rest for sunset views. As the music creates the vibe, the crowds gather around street performers down on the boardwalk while skateboarders practice their moves. Venice Beach is the place for souvenirs, while further north the iconic Santa Monica pier juts out into the Pacific, complete with a ferris wheel, roller coaster and other rides (tame by LA theme park standards!).
Speaking of which — Universal Studios Hollywood will get the heart racing as you cast your spells with Harry Potter or get Fast and Furious. It's worth forking out for a skip-the-line ticket, so you can head to the front of each and every ride queue!
No visit to LA is complete without a visit to Disneyland, especially for the kids and the young at heart. Walk through the story books of Walt Disney, loop through the darkness in Hyperspace Mountain or shake hands with Mickey Mouse. The original, and some may argue, the best Disneyland, along with California Adventure Park across the way, will keep you occupied for a couple of days. Unless you are planning on staying at a Disneyland resort, pass over Anaheim for more interesting LA addresses near the beach or Downtown.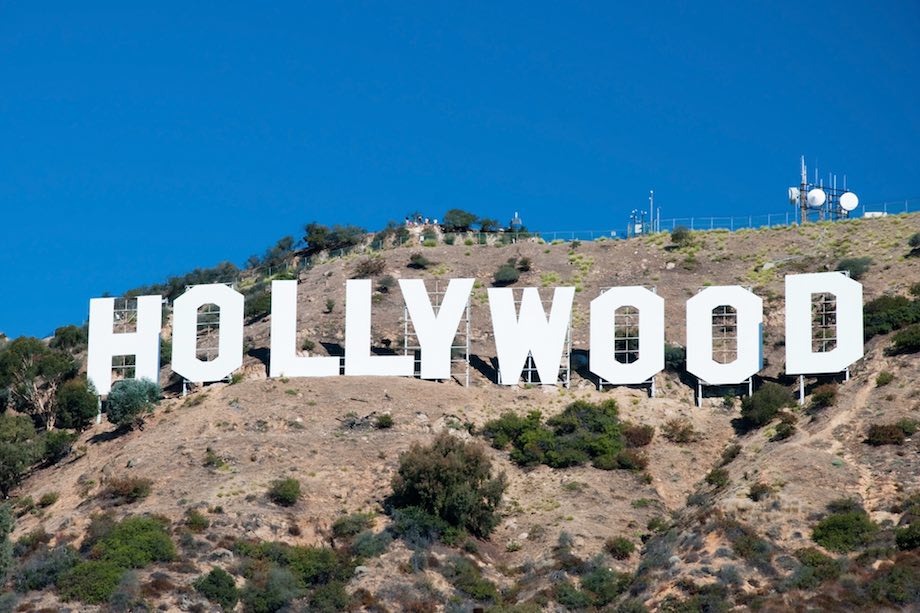 Fifty miles of hiking trails weave through Griffith Park, one of the largest urban green spaces in North America. Head up to the Griffith Observatory, where on a clear day you really can see forever over Downtown, the beaches beyond and the Hollywood sign straddling the Santa Monica mountains in the distance. The Hollywood sign is an iconic landmark that can be viewed from a number of places.
And finally, Sunglow Yacht Charters in Long Beach will have you California dreamin' during a 90-minute sunset cruise. Heaven.
For more information, please visit www.discoverlosangeles.com.
Do you have any tips to add to our Los Angeles travel guide? We would love to hear from you. Please leave a comment below.
Additional images: Bigstock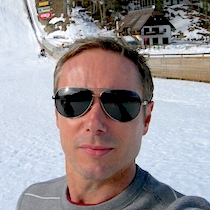 About the writer
As a travel blogger and photographer, Neil Brook travels the world looking to meet interesting people, taste great food, and find different angles from which to write about his adventures. He is privileged to have lived in Australia, the Philippines, Japan, Singapore, Thailand, Vietnam, and the United Kingdom. More a traveller than a tourist, Neil prefers to mix with the locals, learn their history and culture, and walk the backstreets to uncover hidden gems worthy of praise in words or quiet moments of private reflection.
keyboard_arrow_leftPrevious
Nextkeyboard_arrow_right