Wrapping visitors in an intoxicating embrace of culture, cuisine, history and art, London has never diminished in its capacity as one of the most iconic 'rite of passage' destinations for young travellers.
Many arrive for a few weeks' holiday, only to be deliciously sucked into the city's slipstream for years. Seductive, exciting, and always surprising — resistance is useless at any age.
If you are planning to check out lots of London attractions during your stay, it's well worth investing in a London Pass. Enjoy discounted entry and skip-the-line access to a host of attractions (around eighty in total), with flexible one to six-day passes.
Enjoy this London travel guide.
Watch our video of five amazing things to do in London in 24 hours:
Welcome to The Big Bus tour and travel guide's YouTube channel. If you're travelling to London and only have limited time to get to know the city, then this …
Top cultural experiences in London
As one of the most culturally rich cities in the world, there's no end to London's artistic diversity.
Visit the mainstays of the British art world — the National Gallery, the National Portrait Gallery, the Tate Modern, Tate Britain, and the Victoria & Albert Museum — all of which are free of charge for the permanent collections. You should also explore contemporary spaces like the Barbican and White Cube.
There's also an exciting 'underground' arts scene, with an eclectic array of permanent and pop-up performance and art venues in off-the-beaten-track places like hip and happening Hackney and Bermondsey.
You absolutely cannot visit London without experiencing a West End show. There are almost 40 theatres located in the West End itself, and countless independent and fringe venues within easy reach of the city centre. Visit the TKTS booth in the heart of Leicester Square to pick up great deals on unsold seats for that evening's performances.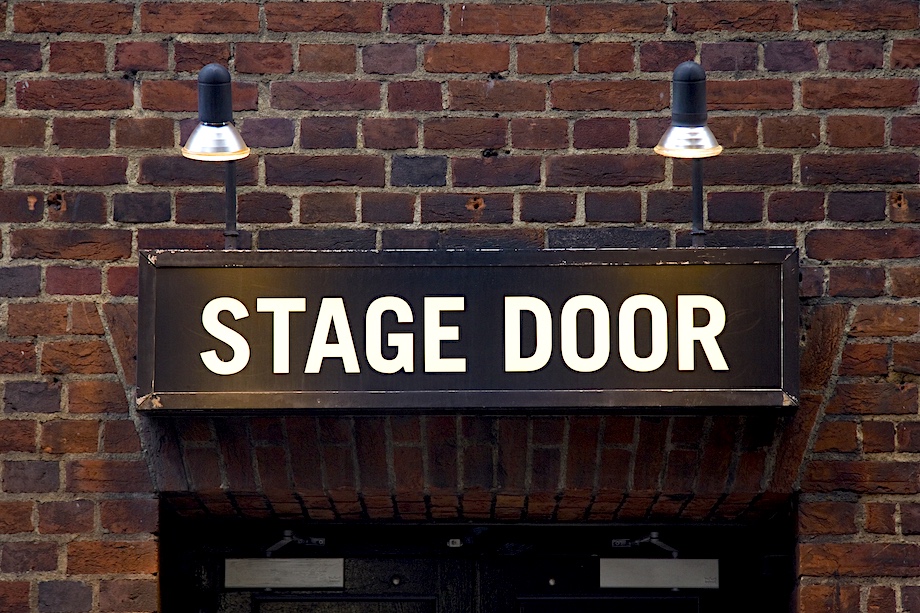 London for history lovers
From the Stone Age to the Romans, Normans and Anglo-Saxons, London has been part of the bedrock of world history.
Take a stroll back in time at the British Museum, which holds such priceless treasures as the Rosetta Stone. Painting an even bigger picture, the Natural History Museum hosts a mind-boggling collection spanning 4.5 billion years.
Covent Garden can reveal much about London's storied past (keep an eye out for the blue plaques that denote buildings of historical importance). Then head for the Tower of London — one of the city's highest profile landmarks. Aside from ogling the crown jewels and making friends with the ravens (or not), you'll get the chance to meet everyone's favourite prison guards — the Beefeaters.
Purchase Tower of London skip-the-line tickets
London's political precinct of Westminster harbours more than its fair share of historic secrets. Join a knowledgeable guide on a visit to the fascinating Churchill War Rooms — an underground network of bunkers that served as government offices during the Second World War.
Great places to eat in London
If you had a year to eat your way around the city, you might get a decent overview of the culinary kaleidoscope that is 21st century London.
For delicious and inexpensive places to eat, the aromatic curry houses of Brick Lane and the global melee of Borough Market are a good place to start. The city is also home to nearly 4,000 pubs — most of which serve up cost-effective traditional British fare. Look for the ones hosting plenty of local workers at lunchtime and you'll know you're onto a good thing!
There's certainly no shortage of opportunities in London to indulge in some posh nosh. Celebrity star power draws diners to the perennial Ivy and the establishments of Gordon Ramsay, Marco Pierre White and Heston Blumenthal. For cocktails, dreams and jaw dropping views, frock up and head to the OXO Tower Bar and Brasserie — but be warned: you'll pay for the privilege.
Watch our guide for Sky News Business Class to great places to eat in London:
Welcome to The Big Bus tour and travel guide's YouTube channel. Adam Ford, editor of The Big Bus tour and travel guide, regularly joins the team at Sky News …
Where to shop in London
From budget boho to classic couture, London is the style capital of the world.
If you have a passion for offbeat fashion, you'll love the Camden Markets and Carnaby Street. Also check out the jumble of shops and stalls that make up the fabulous Portobello Road Markets in Notting Hill. They more than live up to their reputation.
For high street shopping heaven, head straight to Oxford Street and Regent Street in the West End. Harrods and Harvey Nichols in Knightsbridge top the list for high end retail therapy, but spread the love (and the cash) to other ritzy retail enclaves like Sloane Street and Bond Street. And don't worry, window shoppers are welcome — so go for the experience — even if you leave empty-handed!
Ways to relax in London
Despite the hustle and bustle, there are plenty of relaxing things to do in the UK capital.
Walking is where it's at in this city, and you'll see so much on a slow stroll along the Embankment. Stop for a whirl in the 135-metre high London Eye (and enjoy bird's-eye views over Westminster Abbey, Buckingham Palace and the Houses of Parliament before you visit them in person).
For a mega-metropolis, London has a surprising number of green spaces. Hyde Park and Hampstead Heath are probably the most famous, but you should also visit beautiful Richmond Park (home to wild red deer) and Kew Gardens. Both are extraordinary havens of nature, and are located within easy reach of the city.
If you have the energy and want to explore a little further, book a half day tour with the Merry Peddler and cycle around royal landmarks like Windsor Castle and Hampton Court Palace.
For more inspiration, visit www.visitlondon.com.
Do you have any tips to add to our London travel guide? We would love to hear from you. Please leave a comment below.
Additional images: Bigstock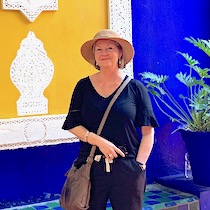 About the writer
Julietta Henderson is a Melbourne-based travel writer and author. Originally planning to visit London for six months, she ended up staying for ten years and now divides her time between her home in Australia and several months of the year in the UK, Italy, and France. Julietta has travelled extensively through Europe, North America, Indonesia, New Zealand, Australia, and Russia, and believes the keys to a great travel experience are an open heart, an open mind, and an open-ended ticket. Her first novel — The Funny Thing About Norman Foreman — is now available in bookstores.
keyboard_arrow_leftPrevious
Nextkeyboard_arrow_right