Top cultural activities in New York City
NYC is a heady cultural mix of theatre, art, music, museums and sport.
Unsold tickets on the day of performance for Broadway and off-Broadway musicals and theatre are offered at hugely discounted prices from the official TKTS ticket booths. The main one is in Times Square. Get there early for the best deals.
For a New York City art fix, take your pick from The Metropolitan Museum of Art, the Museum of Modern Art (MoMA), The Frick Collection or the Guggenheim depending on your interests. MoMA has enough Monets, Warhols and Picassos to keep you 'oohing' and 'ahhing' for hours.
If you really want to immerse yourself in a New York cultural experience like no other, jump on the subway and take yourself out to Yankee Stadium for a baseball game. You'll be treated to a show that's about so much more than sport. Tradition, music, food, theatre, advertising, instant replays and dancing sandrakers collide in an experience that's uniquely American and a lot of fun.
Great places to eat in New York City
Street food is part of New York's very fabric.
Wafting aromas from food trucks and stalls greet you on street corners everywhere. Make like a local and enjoy everything from the humble hot dog, pizza, popcorn and pretzels to contemporary Korean and South American fare. Watch for the vendors that attract local office workers and you'll know you're in for a delicious treat.
A visit to a New York deli to savour sandwiches is also a must. The city's sandwich tradition is derived from Italian, Jewish, Asian and Middle Eastern cultures. Try Gardenia Deli on West 30th Street for tasty traditional turkey, the famed 'Chairman Bao' from the East Village's Baohaus, or a falafel sandwich from Mamoun's Falafel in Greenwich Village. Katz's Delicatessen and Carnegie Deli vie for the record for the world's biggest pastrami sandwich. One between two will definitely do it!
The most cost effective way to enjoy New York's top restaurants is to look for lunchtime specials and set menus. Michelin-starred eateries include Le Bernardin, Masa and Marea.
For a memorable evening meal served with a generous side of twinkling city lights, book a New York City dinner cruise. Yes, you'll feel like a bit of a tourist, but hey, it's a once in a lifetime experience! Enjoy fabulous cuisine, live entertainment and million-dollar views of the Manhattan skyline. A VIP upgrade is available, which includes a private table and a chilled bottle of bubbles.
New York City for history lovers
New York City's history is proudly on display, written large in historical areas like Harlem, Little Italy and SoHo.
Seminal buildings like the Empire State Building, the Chrysler Building, the New York Public Library and Saint Patrick's Cathedral tell the history of New York just as surely as the delightful and informative displays at the Museum of the City of New York, Ellis Island Immigration Museum and The Morgan Library and Museum. The Lower East Side Tenement Museum is a fascinating look back at the humble beginnings of what are now million dollar apartments!
Guided walking tours are also a great way to learn about the city's past. New York Historical Tours has options covering specific precincts, and even specialty itineraries like the Jazz Age Tour. You can even tailor a tour to suit your interests.
Where to shop in New York City
New York City is the spiritual home of the department store, and must-visits include Macy's, Saks Fifth Avenue and Bloomingdales.
You don't have to be in the market for serious bling to enjoy Tiffany & Co's flagship Fifth Avenue store, where you're welcome to simply browse the stylish counters of stunning jewellery and gifts.
For something a bit more 'organic', dive into one of the many vibrant local markets peppered across the city. Try the Chelsea Market for food and produce, and the Green Flea Markets, Chelsea Flea Market, and Artists and Fleas for vintage and upcycled items.
Ways to relax in New York City
It may surprise you to learn that 14 per cent of this dense urban jungle is parkland.
Central Park — New York's backyard and playground — offers everything from hills, woods, lakes, Central Park Zoo and the historic Friedsam Memorial Carousel, to activities including, ice-skating and boat rowing on Central Park Lake. Central Park is perfect for exploring by pedal power, and a bike tour is a fun way to explore. See Bethesda Fountain, Strawberry Fields, Belvedere Castle, Cleopatra's Needle and the Sheep Meadow. Choose from a two-hour morning or afternoon ride.
Also high on the list of NYC's must-visit green spaces is the High Line — a raised former railway line that's been transformed into a recreational asset. It's a top spot for a relaxing stroll.
Beyond Manhattan, take in the Hudson River views from the Bronx's Wave Hill or the renewal of the Brooklyn waterfront at Brooklyn Bridge Park on the edge of Dumbo.
One of the best ways to see the New York City skyline is from the water. Circle Line Cruises offers a complete circular cruise around Manhattan Island, which affords great views of the Statue of Liberty and other key landmarks. Their Harbour Lights sunset cruise is another wonderful option. You can also take the free Staten Island Ferry for fabulous views of the city and Miss Liberty. Who said there's no such thing as a free ride?
For more inspiration, visit www.nycgo.com.
Browse our range of New York City tours and experiences here.
Do you have any tips to add to our New York City travel guide? We would love to hear from you. Please leave a comment below.
Additional images: Bigstock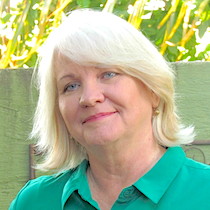 About the writer
Geraldine Massey won her first writing prize when she was eight for a story about travelling with Howard Carter on his expedition to discover Tutankhamun's tomb. It was an early indicator of her lifelong enthusiasm for writing and travel. An experienced corporate communicator and editor, Geraldine once wrote text for Centrelink payment brochures and is now a writer and editor for WeekendNotes. In recent years she has become a 'wedding traveller' — using family weddings in New Zealand, Argentina and the USA as jumping-off points for further exploration.
keyboard_arrow_leftPrevious
Nextkeyboard_arrow_right