In 1851, two women washing clothes in a creek in regional Victoria came across a large nugget of gold.
They took their precious find to a banker in Castlemaine — a town already heavily afflicted by gold fever. Within 48 hours more than 400 would-be miners had flocked to the spot and Bendigo was born.
Today, this elegant city of 100,000 people is packed with period architecture and draws visitors to its galleries, gorgeous gardens, fashionable eateries and cool cafes. You'll be amazed at the variety of experiences on offer in the unofficial capital of the Victorian Goldfields.
Here are ten of the best things to do in Bendigo.
Watch our video of the top things to do in Bendigo:
Welcome to The Big Bus tour and travel guide's YouTube channel. Only got a couple of days to get to know the historic city of Bendigo in regional Victoria? T…
1. Step back in time on a self-guided stroll
Much of Bendigo's backstory is etched into the facades of the glorious Victorian-era buildings around town. Stop by the Bendigo Visitor Centre in the Historic Post Office building on Pall Mall and pick up a self-guided walking tour map (or download it here). It covers 20 structures of note, including the glorious French Renaissance-style building you're standing in (circa 1887), the stunning Town Hall on Hargreaves Street (circa 1886), and the soaring Sacred Heart Cathedral (which is a bit of a walk, but worth getting your steps up for). The phrase 'captive audience' takes on new meaning at the Ulumbarra Theatre. It was once a prison!
2. Visit the Bendigo Art Gallery
Bendigo Art Gallery has become one of Victoria's hottest cultural institutions. It's one of the key reasons this regional city attracts so many visitors. The gallery has staged some blockbuster touring exhibitions in recent years — including Grace Kelly: Style Icon, and a comprehensive showcase of the costumes and personal effects of Marilyn Monroe. It also has a stunning permanent collection of Australian colonial artworks, 19th century works by Heidelberg School artists Frederick McCubbin and Tom Roberts, and 20th century pieces by Sidney Nolan and Arthur Boyd. The building itself — which seamlessly melds the old and the new — is a must-see. Check the website to find out what's on during your visit.
3. Connect with Bendigo's Chinese heritage
The gold rush attracted thousands of Chinese prospectors, many of whom walked from ports in South Australia to the diggings to avoid the 10 pound landing tax imposed by the Victorian Government. The descendants of those who stayed became influential members of communities like Bendigo, and their story is told at the Golden Dragon Museum. Here you'll find what are believed to be both the world's oldest (Loong) and longest (Sun Loong) ceremonial dragons.
4. Go below at the Central Deborah Gold Mine
Gold mining continued in and around Bendigo for several decades after the gold rush, and a tour of the Central Deborah Gold Mine — located right next to the CBD — provides a fascinating insight into life underground. Don a hard hat and a head lamp for the 75-minute Mine Experience Tour, which explores the second of the mine's 17 levels (61 metres beneath the surface). The more adventurous can descend 85 metres on the Underground Adventure or 228 metres on Australia's deepest underground mine tour. The latter takes around four hours.
5. Ride a Vintage Talking Tram
To get your bearings above ground, and learn more about Bendigo's history and architecture, take a ride on one of the city's famous Vintage Talking Trams. Bendigo Tramways operates the fleet of fully restored tramcars. The hop-on hop-off tour is fabulous, and connects all the main tourist attractions around town. Tickets are valid for two consecutive days.
6. Dine in a bank
Wine Bank on View has been a stalwart of the Bendigo culinary landscape for a while now and it just goes from strength to strength. The setting inside a heritage bank building is undoubtedly a big part of the appeal, but the a la carte menu and superb wine list also play their part. You can take a bottle away with you, having made your choice from the 1,000+ local and international wines on offer. If you are in town Wednesdays, there's a free wine tasting from 5.30pm to 7.30pm.
7. Enjoy some cafe culture
Cool cafes abound in Bendigo. With three locations around town, Get Naked Espresso Bar has the shabby chic vibe nailed. The coffee is awesome. El Gordo in graffiti-emblazoned Chancery Lane also does a great brew, along with a menu of Spanish bocadillos and tapas.
8. Do drinks at The Dispensary
Chancery Lane is also the place to be when wine-o'clock rolls around. Drop by The Dispensary Bar and Diner, where you can choose from 80 whiskeys, 65 gins, 110 beers and a diverse and highly inventive menu of Modern Australian dishes. This is a must-try.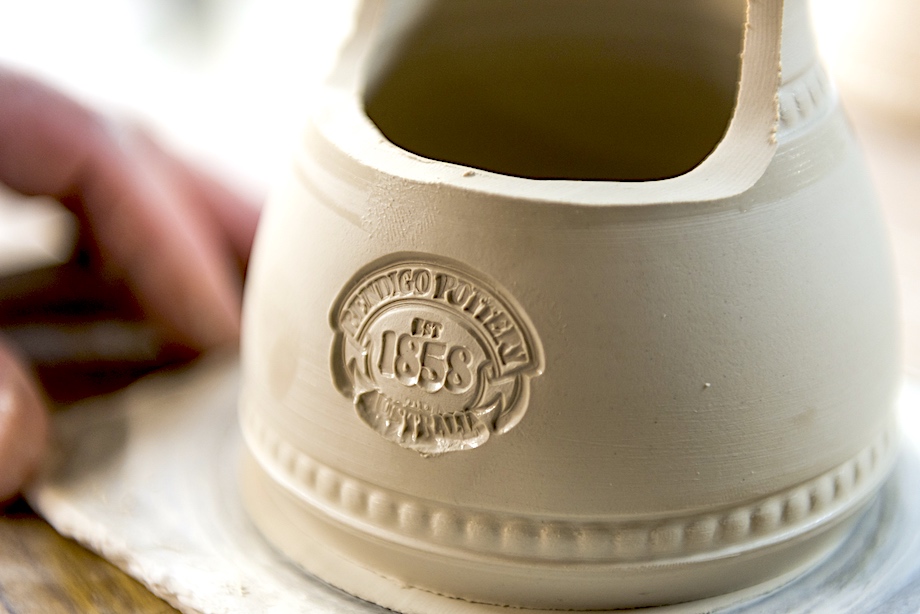 9. Hit the wheel at Bendigo Pottery
If you want to take home a uniquely 'Bendigo' souvenir, head to Bendigo Pottery. Located on the northern approach to town (just a few minutes' drive from the city centre), pottery has been handmade on these premises since 1858. The interpretive museum is well worth a look, and the onsite gallery showcases the work of an array of local artists and sculptors. Purchase someone's else creation or consider throwing your own.
10. Take a walk in the park
There are plenty of ways to relax and take it easy in Bendigo, making it a popular weekend destination for stressed Melburnians. Rosalind Park, with its 60 acres of green space in the heart of the city, is ideal for a sunny stroll or perusing the papers. Be sure to climb the observation tower to take in the views across to Pall Mall and Bendigo's many fine historic buildings.
Rosalind Park's Conservatory Gardens are a popular spot to relax. The centrepiece is the conservatory, which was constructed in 1897 and has featured in thousands of wedding photos ever since.
This post was published thanks to Choice Hotels.
For more information, visit www.bendigotourism.com.
Do you have any suggestions to add to our list of the best things to do in Bendigo? We would love to hear from you. Please leave a comment below.
Cover image: Chancery Lane. Image: Visit Victoria. Additional images: Bigstock
About the writer
Louise Reynolds made up her mind at the age of about four that she would one day travel the world — and has so far visited around 30 countries across five continents and the Pacific. A hopeless Francophile, she has a particular love for France, its language and pretty much all things French. Louise's favourite way to see the world is on foot and her boots have taken her walking on famous trails in Europe, South America and New Zealand. She also has a passion for her home state of Victoria and loves exploring its diverse regions.
About the writer
Adam Ford is editor of The Big Bus tour and travel guide and a travel TV presenter, writer, blogger and photographer. He has travelled extensively through Europe, Asia, North America, Africa and the Middle East. Adam worked as a travel consultant for a number of years with Flight Centre before taking up the opportunity to travel the world himself as host of the TV series Tour the World on Network Ten. He loves to experience everything a new destination has to offer and is equally at home in a five-star Palazzo in Pisa or a home-stay in Hanoi.
keyboard_arrow_leftPrevious
Nextkeyboard_arrow_right