The Indonesian island of Bali is home to stunning mountain panoramas, cascading emerald-green rice paddies and blue water beaches that draw sun worshippers from across the globe.
Bali's terrain lends itself to an array of vigorous outdoor adventure activities, but equally it harbours tranquil yoga retreats hidden away in isolated bliss. In the cosmopolitan tourist enclaves on the southern tip of the island you'll find some of the best cuisine in the world, cutting edge retail, high-tech design hotels, chic beach bars and pumping nightspots.
Yet at the heart of it all is the Balinese belief in family and friendships, and a rich culture that promotes harmony and respect. Hindu temples sit side by side with mosques and Christian churches. The island welcomes everyone.
Enjoy this Bali travel guide for those staying in and around the southern tourist centres.
Bali for history lovers
Human habitation of Bali is thought to date back some 3,000 years.
The earliest written records indicate a complex relationship between the island and nearby Java. Balinese Hinduism evolved as Hindus fled Java under the threat of persecution. Today there are temples across the island, and you will also see traditional offerings, known as canang sari (small woven baskets filled with flowers, food and a solitary incense stick), on footpaths outside shops, and in temples and shrines. They're refreshed throughout the day. Each morning the streets are cleansed in preparation for the day's new offerings.
Dutch colonialism played a key role in the history of the island from as early as the 1600s right through to World War II. It wasn't until the 1970s that the tourist boom began, and despite the waves of visitors ever since (particularly from Australia), the island has managed to retain its core cultural identity.
Top cultural experiences in Bali
Lying by a resort pool in Kuta, Legian or Seminyak, cocktail in one hand and a good book in the other is as culturally connected as many visitors to Bali want to get.
After all, a relaxing holiday is the main game here. But for those wanting to explore the island's traditional cultural heritage, there are plenty of options.
Local culture is strongly influenced by mythology and religious beliefs, and expressed through art, music and dance. Cultural ceremonies, festivals, marriages and funerals, are elaborate affairs that can continue for days. If you are lucky enough to witness one, it will be an absolute highlight of your trip.
To gain a basic understanding of local culture, pay a visit to the Museum Negeri Propinsi — often referred to simply as Bali Museum — in the capital Denpasar. Set across several pavilions showcasing traditional architectural styles, the comprehensive collection of some 10,000 artefacts is well worth the cost of a driver from your hotel. The textiles are exquisite.
If you get the opportunity during your stay on the island, take in a performance of the Barong Dance. The dance is essentially a duel between good and evil, and the lion-like Barong dazzles in red and gold. Accompanied by an ensemble of drums, gongs and xylophones, the unmistakably Balinese tones guide the dancers through the acts. Performances take place at various locations across Bali. Check with your hotel concierge for the closest option.
At under an hour's drive from Kuta, Uluwatu temple is a popular spot to see the Kecak dance, which in contrast to the Barong, is accompanied only by men chanting. The cliff top is a perfect natural stage as the burning torches set the scene with the waves crashing below. Head over a few hours early and walk along the cliffs before buying your ticket for the evening's performance at 6pm.
For top things to do in Bali that will introduce you to many of island's key cultural sites, have a chat to Wayan Adika and the team at Bali Golden Tour. They offer a range of fabulous day tours, all of which are private, so you can adapt your itinerary depending on the weather and your interests. Some of the most popular sites to visit include Ulun Danu Beratan — where the temple seems to float on the lake, the water temple Tirta Empul, Tanah Lot — where ebbing tides allow you to visit the temple before it's cut off again by the rising seas, and Mount Kawi with its 11th century carvings. Ubud is a popular day tour destination, which offers great shopping and access to the famous Monkey Forest.
Great places to eat in Bali
From delicious local food at the humblest warung to posh nosh at Seminyak's latest dining hotspot, you'll be impressed at every turn by the culinary scene in Bali.
Poppies in Kuta is a Bali institution. It's been around since 1973 and with good reason. Dine in a beautiful garden setting on traditional fare that draws regulars time and time again. Babi Guling (spit roasted pork), Bali's signature dish, is a must-try if it's on the specials list. If not, you'll just have to come back a second time!
For a seriously 'wow' culinary moment pay a visit to Cuca in Jimbaran Bay. Towering coconut palms and hanging lanterns frame stunning grounds, while the interior is a statement of pure elegance inspired by Japanese simplicity. The passion that Chef Kevin and his wife Virginia have is infectious and their staff are like family. Locally sourced ingredients are combined to create ingenious Western style dishes with a twist that look and taste incredible. This is one of the best dining experiences on the island. Don't miss it.
While amazing places are popping up everywhere, Seminyak is still home to some of the best. Sisterfields, Expat Roasters, Bikini and Bo$$Man are all part of an inspired all-in-one dining space created by Melbourne architect Travis Walton. Sisterfields offers all day dining (especially great for that late breakfast) while Bo$$Man burger joint is open until 4am.
Bikini is a dining sensation that is taking on the big guns and levelling many in its path. New Zealand chef Jethro Vincent's menu is both creative and imaginative. Sample signature 'mouthfuls' and the Oyster Crackers, which will get even oyster haters hooked. If the menu offers too many tantalising choices, choose the 'Feed Me' option and let Chef make all the hard decisions.
La Lucciola is a name that all Bali aficionados will be familiar with, and while other former beachfront legends have expanded and lost what made them great in the first place, this dining doyenne with its trademark thatched roof continues to serve delicious food in relaxed surroundings. It's simplicity at its best.
Tucked away in Kayu Aya Square (behind the Oberoi), Warung Nia smokes the best pork ribs in town. 'Good evening!' sing out owner Mufu and his team as you arrive. Order the combo plate (Balinese Rijsttafel) and let the lemongrass, lime and smoky undertones take you to rib heaven. The satays are good too.
For something unique, Teatro Gastroteque is like having a private chef cook just for you. Chefs perform in an open kitchen (hence the restaurant name, derived from the word 'theatre') and butlers deliver the set menu to your table. It's a delicious Asian and French fusion dining experience like no other.
Finally, if you're looking to escape your hotel's breakfast buffet, make a break for Corner House. With its industrial-chic feel and courtyard setting, this cool cafe is the perfect spot to get your smashed-avo-and-flat-white fix.
Places to shop in Bali
A sarong is probably the most representative Balinese souvenir on offer — but not all sarongs are created equal.
There are the mass-produced options you can buy on the beach, or the beautiful handwoven works of art you can only buy at batik galleries. True batik is produced at around one metre a day, so it's easy to understand the price difference. The works of art at Senada Batik Bali are stunning.
While there's an abundance of 'same same' wooden carvings available in stores around Kuta, head for the village of Mas (about six kilometres south of Ubud) to see the actual artists at work. You can hire a driver for a few hours or include a visit as part of a day tour. Who knows — a truly unique piece may come your way.
For air-conditioned retail comfort you can't go past Beachwalk Shopping Centre on Kuta Beach. All the well-known brands are represented here (H&M, Zara and the list goes on) and you can refresh at the many cafes and beachfront bars. Settle in at Sardinia for happy hour from 4 to 6pm.
Fashionistas should make a beeline for Jalan Raya Seminyak. This hive of activity has formed the backbone of Seminyak since the early days and continues to evolve. Buy on-trend fashion for the beach or bar and accessorize with handmade silver jewellery from Jenny. Elegant home furnishings are all the go at Domicil and the intricately woven baskets and tableware at Ashitaba Art Shop will help complete the new look.
Ways to relax in Bali
The beach scene in Kuta, Legian and Seminyak is relaxed and low-key, with plenty of sun lounges and umbrellas for hire and no shortage of pop-up beach bars to keep you hydrated.
A massage on the beach is a Bali must as is bartering for souvenirs from the many hawkers plying their wares. Enjoy the experience or politely refuse.
For a more sophisticated beachfront sojourn, Finns Beach Club is located on up-and-coming Canggu's Berawa surf beach. Enjoy a cocktail from the swim-up bar as the DJ spins the tunes from the terrace above. Chill out on the lawns, by the pool or on the beach. The former Canggu Club nearby has been rebranded as Finns Recreation Club. You can buy day passes at either venue or combine both for the ultimate recreation, relaxation and dining experience. Kids are well catered for, with waterslides and the popular trampoline hall. All activities are fully supervised.
For some seriously relaxing me-time, book into a day spa. Spring Spa has three locations. At Seminyak Village a DJ creates the vibe after 4pm and you can enjoy a cocktail on the rooftop to watch the setting sun. We said relax, not detox.
There are so many choices when it comes to enjoying the Bali sunset, but La Plancha Beach Bar and Restaurant at Seminyak is undoubtedly one of the best. Enjoy casual dining with tapas and grills, snuggled into bean bags that spill out onto the beach in the early evening. Think Ibiza's Cafe del Mar and you have it in one.
Some of Bali's most stunning architecture is reserved for cliff-hugging locations. El Kabron with its infinity pool and delicious Spanish food is a hot spot. Spend the day and linger until sunset.
Most cities have THE club to visit and these days in Bali it's called Mirror. The best DJs in the world keep the music pumping as lasers bounce off the stained glass windows in an incredible space resembling a Gothic cathedral. Party with the cool crowd until the early hours.
Make sure you get at least one early night during your stay so that you can do a sunrise trek to Mount Batur with Bali Golden Tour. It's a big morning, but you'll be rewarded with incredible views as the active volcano pierces the clouds and the sun gradually lights up another day on this island paradise.
Where to stay in Bali
Mercure Bali Legian
The Mercure Bali Legian is perfectly positioned for the beach, boutiques and bars of Kuta and Legian. You don't get much closer to the action than this. Once inside however, you are fully cocooned from the outside world.
There are two pools (including the infinity pool that juts out over the hotel entrance), and seven room types on offer. Treat yourself to a Deluxe King Room with plunge pool. It's like having a private villa but with hotel facilities.
The restaurant opens up onto one of the pool areas, giving it a relaxed tropical vibe. There are theme nights, including Italian and Spanish, or enjoy traditional Balinese fare.
Pullman Bali Legian Nirwana
The legendary Pullman Bali Legian Nirwana offers a deluxe stay on Legian Beach. There are eight room types to choose from, but if the newly renovated Premium Deluxe Ocean View rooms are available, snap one up! Decorated in chic summer tones with huge comfy beds, you can lap up the uninterrupted ocean view from your private balcony.
The hotel's crowning glory is the stunning rooftop infinity pool. Join a tai chi class, head for the Wellness Centre, or grab your own beach mat (there's one in your room) and cross the road to the beach for a surf lesson. The hotel is also ideally located for a spot of shopping. Relax on your return with sundowners at the 'Sunset Sip' bar.
The Oberoi Bali
The 60 luxury Lanai rooms and 14 sumptuous Villas at The Oberoi Bali sit among stunning landscaped gardens along 500 metres of beach in Seminyak. The hotel is traditional in style and an oasis of calm, peppered with discrete and attentive service.
Breakfast and lunch are served al fresco by the beach. Chill out by the beachside pool, enjoy complimentary afternoon tea or a cultural performance in the Amphitheatre. Pop out to explore the boutiques and cafes lining the streets, or take a stroll along the beach. Enjoy fine dining in the evening, accompanied by an impressive wine selection.
The Oberoi thinks of everything — woven beach bags, beanbag pillows for the bath and no calls put through to your room until 11am (unless prior requests have been made).
Neil travelled as a guest of Mercure Bali Legian, Pullman Bali Legian Nirwana and The Oberoi Bali.
Do you have any tips to add to our Bali travel guide? We would love to hear from you. Please leave a comment below.
Additional images: Bigstock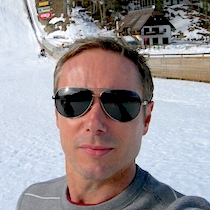 About the writer
As a travel blogger and photographer, Neil Brook travels the world looking to meet interesting people, taste great food, and find different angles from which to write about his adventures. He is privileged to have lived in Australia, the Philippines, Japan, Singapore, Thailand, Vietnam, and the United Kingdom. More a traveller than a tourist, Neil prefers to mix with the locals, learn their history and culture, and walk the backstreets to uncover hidden gems worthy of praise in words or quiet moments of private reflection.
keyboard_arrow_leftPrevious
Nextkeyboard_arrow_right