Rotorua is a city full of energy and adventure, and offers everything from extreme sports to amazing natural wonders.
Located three hours' drive south of Auckland on New Zealand's North Island, the city sits on majestic Lake Rotorua — one of several lakes in the Bay of Plenty region and a body of water that occupies what was once a volcanic crater. Rotorua is home to the proud Māori people of the Te Arawa tribe, who love to share their culture with visitors. The region is a geothermal wonderland, and has been drawing fascinated tourists to its bubbling mud pools, thermal springs and steaming geysers since the 1800s.
Rotorua is one of the country's most popular destinations for both New Zealand and international travellers, and there are many activities, tours and attractions on offer. When planning your visit, you'll quickly discover that it's deciding what not to do that's the biggest challenge. If you are planning to do a variety of activities, consider purchasing a Rotorua Super Pass.
Enjoy this Rotorua travel guide.
Top cultural things to do in Rotorua
Rotorua is the heartland of Māori culture in New Zealand.
The Te Arawa people have occupied this area for over 700 years and visitors can tap into a trove of rich cultural experiences. Along the way there are beautiful tales to be heard, including that of Hinemoa and Tutanekai — the region's most famous lovers.
To gain an understanding of local Māori culture, there are two experiences that come highly recommended. The first is a visit to the Mitai Māori Village. Here you'll be treated to a traditional meal and cultural performance. There's also the option to add an extra dimension to your experience, including a night-time visit to Rainbow Springs Nature Park or a 4WD buggy trip up to the top of Mount Ngongotaha — which as you'll hear, has special significance to the Te Arawa people.
The second must-do is Whakarewarewa — The Living Māori Village. This truly special place is home to the Tūhourangi Ngāti Wāhiao people, who have been sharing their way of life with visitors for more than two centuries. Twenty-one families live in Whakarewarewa and welcome visitors into their homes each day. Located in a geothermal area, the village not only enables visitors to experience genuine Māori hospitality, but also to see enthralling geysers and thermal steam vents in action. The relationship between the people who live here and their environment is an extremely interesting one. You'll learn more during your visit.
Whakarewarewa shares the famous Pōhutu Geyser with the Te Puia geothermal park. Te Puia offers daily Māori cultural presentations and is also home to the New Zealand Māori Arts and Crafts Institute. You can visit the national schools of carving, weaving and other traditional art forms.
Watch our video of this experience:
Welcome to The Big Bus tour and travel guide's YouTube channel. In this video, we visit fabulous Te Puia in Rotorua on New Zealand's North Island. This geoth…
Ways to relax in Rotorua
Rotorua is renowned as a centre of geothermal activity.
The region attracts more than a million visitors each year — many of them intent on experiencing the rejuvenating power of the warm thermal springs that dot the landscape. Located along the Taupō Volcanic Zone (which runs from Whakaari/White Island to Mount Ruapehu), exploring Rotorua's geothermal zones is almost akin to traversing an alien landscape — and the whiff of sulphur drifting on the breeze only adds to the experience.
Free geothermal experiences
Kuirau Park is located on the edge of the CBD, near Rotorua Hospital. You can wander around the park's many steaming hot springs and bubbling mud pools at will. There are beautiful gardens to enjoy and thermal foot baths to enjoy a soak in.
Located about 35 kilometres south of Rotorua, Kerosene Creek is a warm flowing river and waterfall where you can sit and relax in lush bush surroundings. This place is absolutely worth a visit if you have a car and a few hours to spare.
Paid geothermal experiences 
Not too far from the Rotorua Airport is Hells Gate — the most active geothermal park in the region. It includes New Zealand's largest active mud volcano and the southern hemisphere's largest hot waterfall. After being enthralled by the power of nature on display, you can enjoy a therapeutic mud bath or soak in a thermal pool.
Those after some serious thermal R&R should head to the lakeside Polynesian Spa. From public and private pools to day spa and therapy packages, you'll find plenty here to sooth and satisfy.
If you like your relaxation time tinged with adrenalin, there's no shortage of fast and furious adventure to be had in and around Rotorua. You can go over the highest commercially rafted waterfall in the world, or catch a gondola up the side of Mount Ngongotaha with Skyline Rotorua and try one of the many thrill-seeking activities on offer at the top (including the popular Luge). Also available in or near the city are zorbing, jet boating, mountain biking and zip-lining. Rotorua Tourism offers a handy list of adventure activity operators.
How about a visit to a volcano? You can do this in either a helicopter or float plane with Volcanic Air. They offer several tour options that include both Whakaari/White Island and Mount Tarawera.
For gentler ways to spend your day, consider visiting the famous Hobbiton Movie Set — used in the making of The Lord of the Rings and The Hobbit film trilogies, the Rainbow Springs Nature Park — where you can meet New Zealand wildlife including the kiwi, the Wingspan National Bird of Prey Centre, the Agrodome farm experience, or The Redwoods Whakarewarewa Forest — where you can walk, cycle, horse ride or navigate your way through the forest of soaring giants on the suspended Treewalk.
Watch our video of this experience:
Welcome to The Big Bus tour and travel guide's YouTube channel.The city of Rotorua on New Zealand's North Island is home to the Rainbow Springs Nature Park. …
Rotorua for history lovers
Māori arrived in this area during the 14th century after making their way inland along the Kaituna River from the coastal village of Maketu.
With its numerous lakes, rivers and of course, geothermal activity, the region provided them with a huge number of natural resources.
The earliest recorded European arrivals occurred around 1830 for the trading of harakeke (flax). Christian missionaries soon followed. The Duke of Edinburgh visited the region in 1870, which kick-started tourism. A town was built on the edge of the lake in the early 1880s as a base for those wanting to visit the geothermal zones.
The impressive Rotorua Museum is housed in what was once a famous spa known as The Bath House. It's one of New Zealand's most iconic and photographed buildings. The building is currently closed for earthquake strengthening, but free tours are being conducted around the grounds. Check the website for details.
Great places to eat in Rotorua
You'll find a wide variety of culinary styles on offer in Rotorua.
From a good pub meal to fine dining, there are plenty of options to choose. The Eat Street precinct on Tutanekai Street is where you'll find a concentration of quality restaurants, cafes and bars. From Italian to Indian and everything in between, there is something along this bustling strip to suit every taste. Round off your meal with an ice cream from the iconic Lady Jane's Ice Cream Parlour (which you'll find at the lake end of Eat Street).
For relaxed all day dining, Fat Dog Cafe & Bar is a landmark cafe that the locals love. It opens at 7am every day of the week, and you can enjoy a hearty breakfast or pop along later in the day for lunch and dinner. The menu is diverse and includes vegetarian options.
Kai Caff Aye is a locally owned cafe that serves Māori-inspired kai (food). Hāngī (a traditionally cooked meal) is a popular option, but you may also find pāua (abalone) pies and kina (sea urchin) on toast. If your taste buds would prefer something a bit more familiar, you can opt for fish and chips or a good sirloin steak.
Skyline Rotorua's Stratosfare Restaurant and Bar offers award-winning cuisine served with the most amazing views. Choose from a buffet-style meal or dishes cooked to order.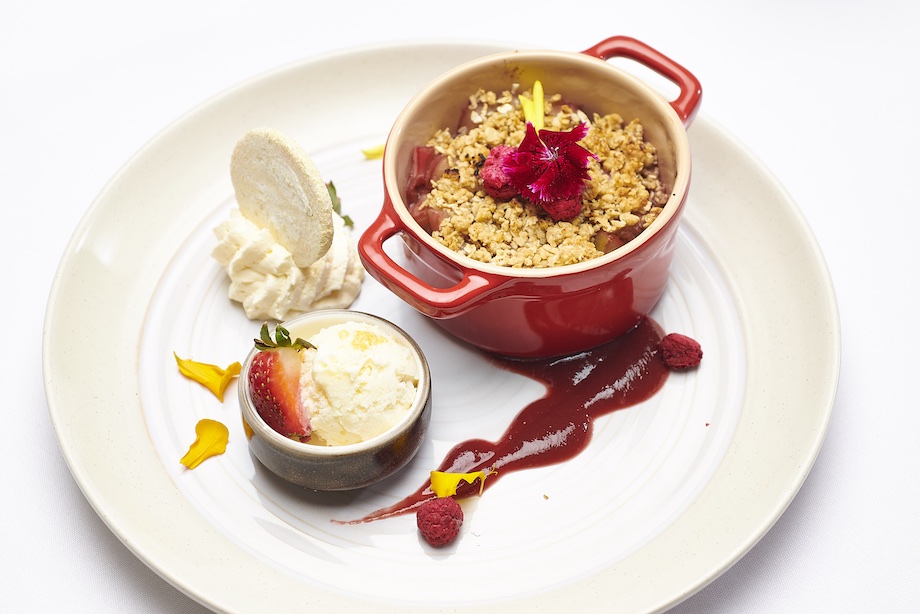 Taste Indigenous New Zealand at the Princes Gate Hotel offers a fabulous three, four, five or seven course degustation menu, derived from New Zealand's most favoured local produce and ingredients.
Where to shop in Rotorua
Rotorua is not really known as a shopaholic's destination of choice, but there are some retail pockets to check out.
For the essentials, Rotorua Central Mall is a one stop shop. Access it from Fenton, Amohau and Victoria Streets. Nearby, you'll find two large supermarkets for all your grocery needs.
If it's souvenirs and trinkets that you're after, head for the various tourist stores along the lake end of Fenton Street.
For a more organic shopping experience, there are a number of markets to choose from. The Rotary Club holds a market at Kuirau Park on Saturday mornings, which sells everything from fresh produce and street food to arts and crafts. The Soundshell Craft Market is held on the lakefront on selected Sundays (Google the upcoming dates). Collectables, curios, woollens, wood and stone carvings, sweet-smelling soaps and the like are all on offer.
Those in town on a Thursday evening should head long to the Rotorua Night Market on Tutanekai Street. It serves up a delicious array of street foods options and you can browse the stalls for artisanal products.
For more inspiration, visit www.rotoruanz.com.