Hanoi for history lovers
Hanoi is a history buff's delight and is packed with heritage highlights.
One of the must-sees is the imposing Ho Chi Minh Mausoleum. You pretty much can't escape the venerable Ho Chi Minh during your visit to Vietnam. The kindly bearded face of Uncle Ho, as he is affectionately known locally, is everywhere. Ho Chi Minh lived from 1890 to 1969 and was the founder of the ruling communist party. He ousted the French and served as president of North Vietnam for more than twenty years, but died before the end of the Vietnam War.
Along with the mausoleum, you can visit Ho's simple stilt house (which he preferred to the palatial presidential palace constructed by the French in the early 1900s) and the excellent Ho Chi Minh Museum. You'll need a full day to do it all justice.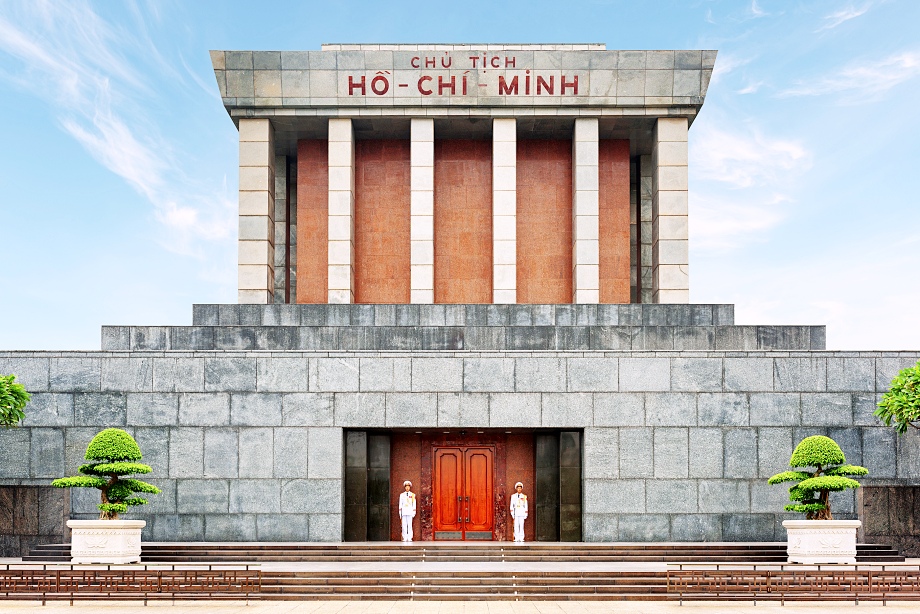 Hanoi is home to ten-or-so museums, which are dotted right across the city. Your choice may come down to what's located close by, but do try and see the Museum of Ethnology. It's located west of the mausoleum precinct and provides a great all-round introduction to the history of Vietnam and its multiple ethnic groups.
Where to shop in Hanoi
The sprawling Old Quarter is a one-stop-shop for pretty much everything.
Visit the network of 'specialist' streets that have traditionally only sold one type of product — Wedding Cake Street, Silk Street etc. It's a colourful, crazy cacophony of sights, sounds and smells, and it will soon become clear that this is not just another Asian market centre flogging souvenirs and sarongs to the tourists. These are locals living their lives in an extraordinary maelstrom of activity, and tolerating the travellers that flock here as part of the deal.
Hanoians in the Old Quarter can appear standoffish and aloof at first, but it's often a language issue more than anything else. If you directly engage them with a genuine smile, it works wonders and usually opens doors. It's always a good idea to ask permission before you poke a camera in someone's face. It can and does cause offence. At times you may be asked for a donation in exchange for the photo opportunity. Just go with the flow.
Top cultural activities in Hanoi
The famous Hanoi water puppets show is one of the city's most popular and affordable cultural experiences.
This form of puppetry is said to have originated about a thousand years go in the rice fields of what is now northern Vietnam. Set to a live musical score, the puppets act out mythical tales and appear to literally dance on water. You'll spend quite a bit of the time trying to work out how it's done (the puppeteers train for a couple of years to master their art).
For a more upscale cultural experience, attend a performance at the characterful Hanoi Opera House. It was built in 1911 as a replica of the Palais Garnier opera house in Paris, and hosts a varied annual programme of opera, ballet, and concerts. Booking tickets can be a little tricky; ask your hotel concierge to check availability and facilitate the purchase for you.
Great places to eat in Hanoi
The dining scene in Hanoi offers endless choice, but here's a handful of tried-and-tested places to eat.
Affectionately known as the 'yellow restaurant', dining institution Nha Hang Ngon serves traditional street food in a tourist-friendly setting. It's safe, the variety is superb, and being able to wander around to the different food stands is a lot of fun.
For upscale dining, head for two of our big favs. Firstly, Wild Lotus is a must-try for classic Vietnamese cuisine. The setting is beautiful and the food is out of this world. The perennial Green Tangerine in the Old Quarter is also superb. We first visited this restaurant in 2009 and it's still going strong. It offers French-style cuisine with a Vietnamese twist. Snaffle a table in the central courtyard of the magnificent French villa that houses the restaurant. It dates back to 1928. This is one of the most charming dining spaces in the entire city.
At the other end of the culinary spectrum, pull up a stool at any of the hundreds of tiny pho noodle houses that line Hanoi's streets. If you're not game to go totally local, even the Pho 24 restaurant chain is a good option. Pick a venue that's busy and don't be shy. You'll invariably be seated at one of several rows of functional stainless steel communal tables with any number of local diners. Take up your chop sticks with gusto and dig in.
For those wanting to get a good feed and give something back at the same time, head to Vietnamese/Australian social enterprise Koto. The restaurant provides underprivileged and at-risk youths with training in hospitality, alongside much-needed life skills.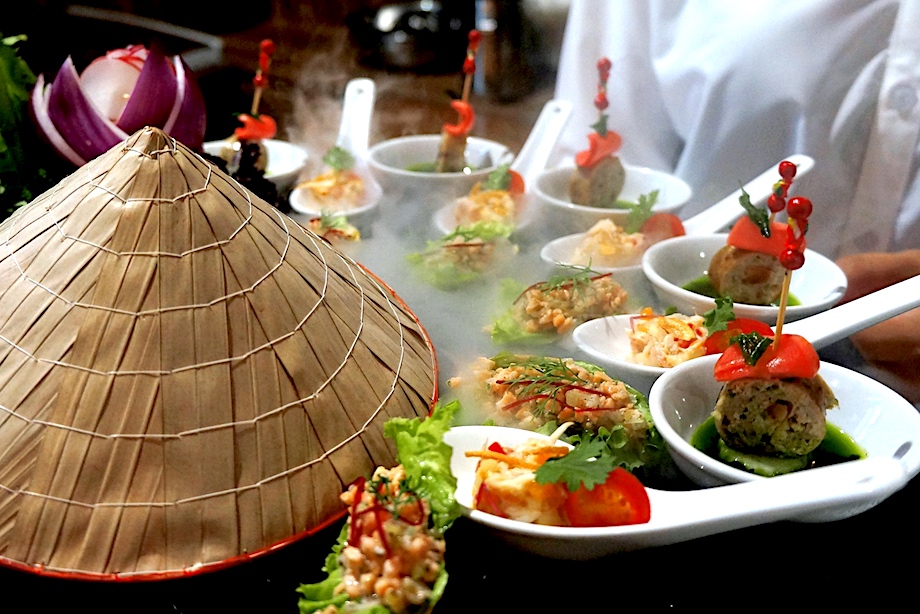 If you want to take some Vietnamese culinary know-how home with you, the Hanoi Cooking Centre offers classes that focus on different geographical regions and classic dishes.
Street food is an integral part of Vietnam's culinary scene. Street eats are cheap, bountiful, mostly delicious, occasionally a little strange or downright confronting. Remember the golden rules of dining al fresco on the street: clean water source present; food freshly cooked.
Ways to relax in Hanoi
The French ruled Indochina from the late 1880s through to their ousting by Ho Chi Minh in 1954.
Their legacy is reflected in Hanoi's architecture and vibrant cafe culture. There are small family run patisseries and cool cafes to uncover throughout the Old Quarter. It wraps around the northern end of the picturesque Hoan Kiem Lake, so take the opportunity between egg coffees (yes, you read that right) to enjoy a relaxed stroll over the red Huc Bridge.
Most visitors to Hanoi combine their stay with a cruise on UNESCO World Heritage-listed Halong Bay — located just under 200 kilometres east of the city. Drifting on the emerald waters beneath the age-old limestone monoliths that rise up from the bay is a wonderfully relaxing experience. Halong Bay can be done on a day tour from Hanoi, but be warned: it's a very big day. If you can afford the time, take the option to stay overnight on one of the traditional junk boats that cruise the famous waterway.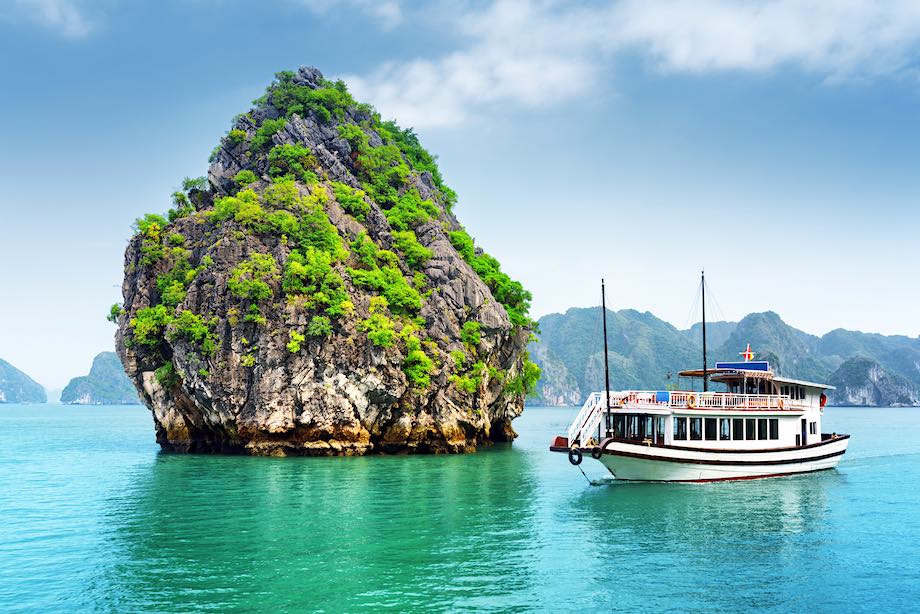 For those looking to venture further afield, a visit to Sapa — north-west of Hanoi — is a fabulous option. The mountainous terrain offers endless hiking opportunities, and you'll get a fascinating insight into the lives of the ethnic minority villagers that inhabit this remote region.
For more inspiration, visit www.vietnam.travel.
Browse our range of Hanoi tours and experiences here.
Do you have any tips to add to our Hanoi travel guide? We would love to hear from you. Please leave a comment below.
Additional images: Bigstock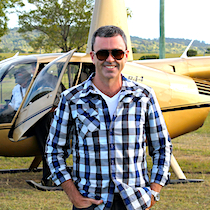 About the writer
Adam Ford is editor of Top Oz Tours and Travel Ideas, and a travel TV presenter, writer, blogger, and photographer. He has travelled extensively through Europe, Asia, North America, Africa, and the Middle East. Adam worked as a travel consultant for a number of years with Flight Centre before taking up the opportunity to travel the world himself as host of the TV series Tour the World on Network Ten. He loves to experience everything a new destination has to offer and is equally at home in a five-star Palazzo in Pisa or a home-stay in Hanoi.
keyboard_arrow_leftPrevious
Nextkeyboard_arrow_right